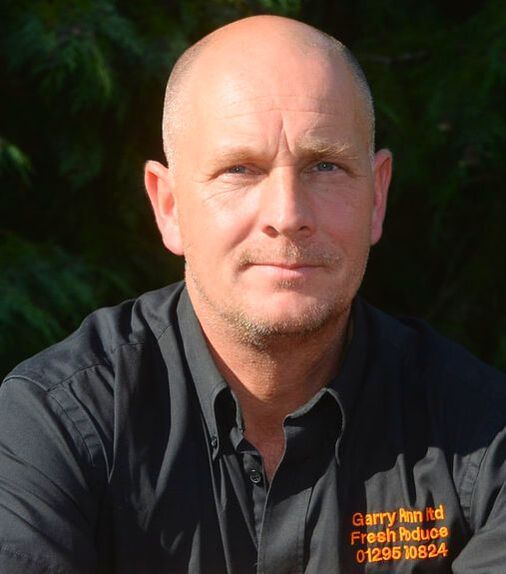 Back in the 1960's, Garry's father Norman Penn founded the original business in the market town of Amersham in Buckinghamshire. With a desire to start his own business selling fresh fruit and vegetables, he would rise at 2.00am most mornings and travel to Brentford Market in London to procure his produce and then spend the day selling it door to door in the local area.
It was not long before his reputation for supplying high quality produce at competitive prices, allied to a friendly smile, enabled him to open his first retail fruit & veg shop. Following the success of his first shop, Norman opened a further 3 shops in Buckingham, Daventry and Towcester. In 1983, Garry joined the business to focus on developing the emerging wholesale market; supplying fresh fruit, vegetables, salads and herbs to hotels, restaurants and pubs in Northamptonshire and Buckinghamshire.
On Norman's retirement in 1988, Garry took over the business, building on his father's core values to supply quality produce with a premium service at competitive prices. He further developed the wholesale side of the business, which grew steadily through word of mouth and personal recommendation. With the retail side of the business in decline due to the expansion of the supermarkets, it became increasingly difficult to keep the retail shops profitable. So, in 2005, Garry took the decision to relocate the business to Zig Zag farm in Culworth, near Banbury, to concentrate purely on supplying the wholesale market.
To this day, the majority of their produce still comes from Brentford Market (now called Western International Market) but, with the increased demand for locally grown fruit and veg, they are now sourcing some of their seasonal produce directly from local farmers and growers. With demand for locally grown produce increasing every year, great effort is made to ensure that their customers really get what they want; whether that is British grown, Fair Trade, organic or LEAF Marque produce.
Garry points out, though, that it is impossible to run their business solely based on local fruit and veg as the UK market is affected by our unpredictable climate, the season and economic constraints, with imported goods sometimes being cheaper than the home grown varieties. Penn's produces weekly market reports, to enable chefs to keep abreast of seasonal produce and to advise them of new and exciting produce coming onto the market, like micro herbs and mixed coloured tomatoes.
Spanning two generations, Penn's have been supporting chefs looking for consistent quality produce for over 50 years. Garry says much of their success has been derived from understanding his customers' requirements, which is why he delivers fresh produce on a daily basis before 10.30am wherever possible. Being a wholesale greengrocer would seem to be a pretty straightforward role, but it is not for the faint hearted.
Typically, Garry's day starts by popping in to check in with office manager around 10am and pass on any communications. Check in with Yard manager. A few hours rest, then back in at 4pm to run the night shift, doing invoices, manage staff picking, order sheets, load vans. Take lorry to deliver to a large company. Off to London to collect fresh stock by 1am. Back to yard by 3am and unload lorry. Check vans and into bed by 6am.
And what of the future? Garry is passionate about developing new products and increasing his customer base by building on his reputation for supplying consistent high quality produce and offering his customers a service second to none.
If you would like to know more about our products and services, please Contact Us and we will call you back ASAP.